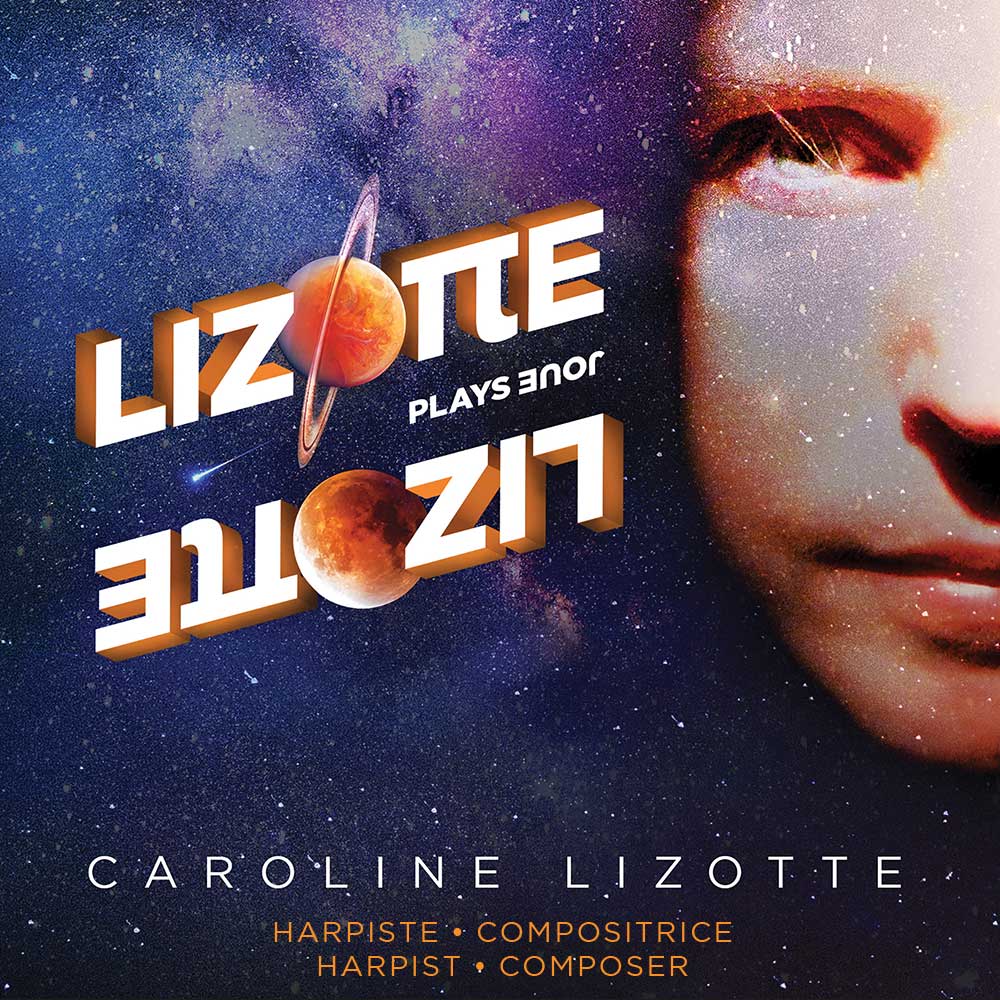 Lizotte Plays Lizotte – Ten stars!
Alison Young – Harp Column
« Her Stellar Sonata, opus 51 for electroacoustic harp showcases her exceptional skill and artistry […] The instrument acquires a surprising, seemingly natural "depth of field" striking a perfect balance between electric and acoustic sound […] Odyssée and La Madone are good examples of Caroline's originality as a composer and her virtuosity as a musician […] This is a splendid and impressive album revealing the heart of the composer and her instrument. »
Réjean Beaucage PAN M 360
Read the review →
RougébLeuë Productions is a Quebec enterprise that reunites an independent record label and a production company. Founded in 2015 by multi-instrumentalist Étienne Ratthé and harpist-composer Caroline Lizotte, it aims to promote the music of its artists.